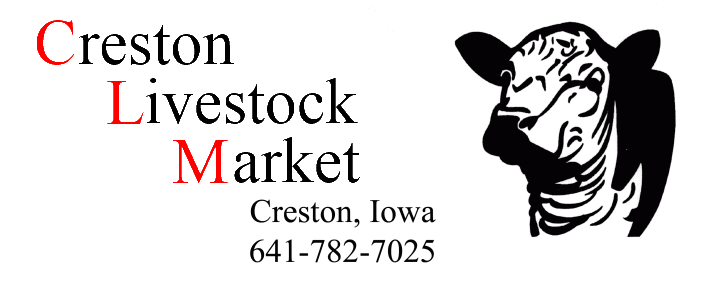 LISTEN TO OUR CURRENT SALE LISTING AD
Creston Livestock Market
Special "All Class" Auction
Friday August 5 2022 11AM
Bred Cows…
Spear Ranch… 30 Big Fancy Mostly Red Angus few Angus cows all will be 6 years old or younger. True set of fall calving cows bred to Beaver Rolling Deep Red Angus or Spring Valley Charolais bulls due to start calving September 15 for 60 days. Dispersal of Cows 6 and younger
Georgia Miller…18 Angus x fall calving cows due to start calving the end of August. Top set of cows that are bred to Simm/Angus x bulls.
Randy Miller…10 Angus x cows bred to Angus bull will be calving now.
Mike Cihak…7 Red Angus x Cows younger cows will be bred Red Angus and other cows bred to Oswald balancer bulls. Calving now
Pairs…
Tracy Douglas…10 Big fancy cow/calf pairs with big stout month old calves.