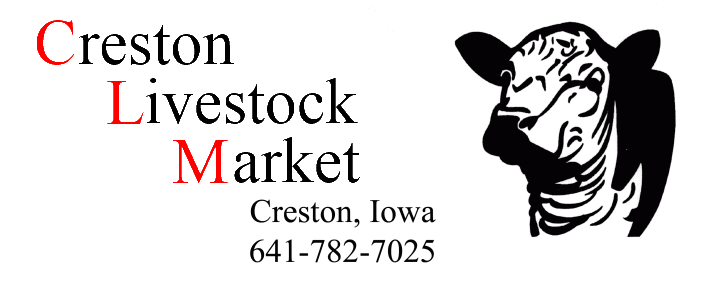 LISTEN TO OUR CURRENT SALE LISTING AD
CATTLE PRODUCERS, TAKE NOTE!!
MONDAY EVENING NOVEMBER 19th 2018 5:00 p.m.
THE RINGGOLD,UNION,ADAMS AND CLARKE COUNTY CATTLEMAN ARE SPONSORING A BQA CERTIFICATION SUPPER AND CLASS. THE CATTLEMAN WILL BE GRILLING AND SERVING HAMBURGERS. CURT PATE WILL BE DOING A LOW STRESS ANIMAL HANDLING DEMONSTRATION AS WELL AS OTHER TALKS AND PRESENTATIONS ON BQA REQUIREMENTS.
SEVERAL PACKERS AND FEEDYARDS ARE STARTING TO REQUIRE THAT PRODUCERS GET BQA APPROVED!! BE SURE AND ATTEND THIS EVENT!
PLEASE RSVP TO THE UNION COUNTY EXTENSION OFFICE BY FRIDAY NOVEMBER 16th AT 641-782-8426